12 tags
12 tags
It's Harvest Time!
Don't let those bundles of herbs go to waste. Take advantage of farmers markets big harvests. Cool idea…keep your fall harvest fresh all year long! Pick thyme, basil, rosemary, or any other herbs you have and drop them in an ice tray. Fill your trays up with olive oil or melted butter, stick tray in freezer bag and into freezer.
Life's temptations!
Click below… enjoy!
25 tags
40% off Summer Sale!
http://wanderinglouise.com/sale/
13 tags
Summer evening makeup ideas...
Now one could minimize this look. Click for instruction video (http://youtu.be/RbLJySAcwo0)
16 tags
Coooooooool 4th treats
Deviled eggs (your recipe) topped with crumbled bacon and chopped avocado pieces Strawberry Lemonade… beautiful!!! Large jar with lid can be found for about $10 at your cheaper store (you know the one we're suppose to be boycotting and not promoting) just a tip! Patriotic fruit and fluff Click for recipe! Bacon wrapped Asparagus! Tried these… Recommend blanching...
25 tags
Watermelon carving... 4th of July a week away......
Click on the picture below to watch a carving video
24 tags
It's all about Lace and Crochet!
Louise is wild about the intricate open work of lace and crochet… When not being worn these sweethearts should be hung on old armoire, too beautiful to stick in a closet! Camille Dress/Tunic http://bit.ly/PlyiaM Femme Lace Tunic http://bit.ly/MbQcdv Lace Block Top http://bit.ly/Mn4euY Perisian Lace Tunic/Dress http://bit.ly/MqaRuQ Rose Lace Top http://bit.ly/M0ysDm Savanah...
8 tags
Summer Tiara!
Click on the link below to download your printable tiara! http://bit.ly/KBRuOT
12 tags
Parade into Summer with flower toppers!
Raw couture at it's finest:
10 tags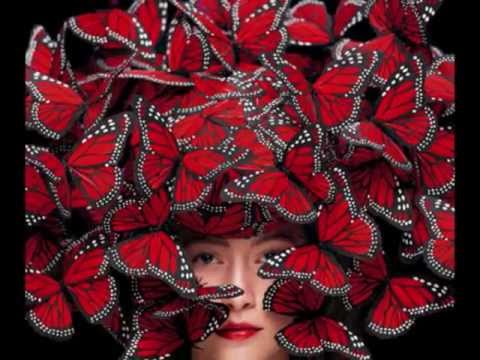 5 tags
Step into June
Take a walk on the wild side with world renowned shoe designer Kobi Levi Click here to learn more about Kobi Levi
18 tags
Clever planting container ideas and garden...
Clever planting ideas and garden sculptures
Use those plastic bottles!
Start your seedlings Watching the root expand is as beautiful as the plant itself
The celebration of the new arrival...SPRING!
Uh-Oh! Games on! Soooooo sweet! Rubber Band Dyed Eggs You need many different cups of dye solution. Hard boil your eggs. Place egg in very lightest dye (let's say pale pink) for just a touch of color. Dry. Wrap several rubber bands around the egg, but leave plenty of pale pink spaces in between. Dye in medium color dye (such as hot pink, or magenta). Dry. Remove rubberbands. Dry...
March...Recycled Wonders!
March Remember macaroni art! Same concept except dig through junk drawers! Sweet spring table runners or wall hangings (interesting technique for fabrics). Magazine or towel holder! Great in office… Shows earnest and creative intent! Corks!!! Great bulletin board idea Toilet paper rolls… Never throw them out… Endless ideas for these little poopies! Start...
Spend March turning trash into Art!
Porch adornment, garden follies and sculptural stimulation!
Welcome March!
Turn trash into Art!
Festival of Color
Throw color throughout your world! Pictures of Holi week in India, truly a festival of radiance. Video:
Bridal bouquets you won't want to toss!
Some clever alternatives to fresh flowers… bridal bouquets that can be kept for a lifetime. Okay spring brides… You've got some time to make yours (Actually share these ideas with a crafty friend and have her make it!) Click on each picture and discover the clever minds behind them!!! Brooch bouquet Appliquaid posy's Paper and Wire bouquet Paper and buttons...
Quilters...♥...their fingers truely must sing
Flowers by Velda Newman Awakening by Carole Pollard Leaf Quilt Flannel Mosaic unknown Big Circles by Lisa Call
8 more days...some simple ideas for secret...
The return on leaving sweet gestures on desks, doorsteps, slipped in brief cases or lunch boxes, gives you a sweet internal giggle. Valentine's Day be sweet! One could use inexpensive felt for this Valentine fortune cookie, orrrrrrr paper could work as well. Don't forget the special hand written note! So simple…cut out heart from cards stock, glue sweet fabric behind heart...
Hand and Heart
February… It can be cold and gray… remember all those projects you had in mind last year… start by immersing yourself in a colorful Knit shop! Fingering fibers, pouring through pattern books maybe take a workshop. Tea and chatter with other knitters can be all the therapy one needs! Wandering Louise loves to inspire (and yes has a basket of hand work next to her favorite chair)! ...
Nothing to do this weekend? Say no more!
Snow Painting… All ages welcome! Click on above picture to see more pictures Bring the fun indoors… Fill large baking pan with packed snow and paint and doodle. Video Must click! Must click! Must click!
We could all use a little rainbow about now!
Dear Auntie Em… Hate you, Hate Kansas, Taking dog.     Dorothy Huang Yung-fu [黃永阜], is a 86 year old veteran that has transformed this once Military Dependent Village [春安眷村] into a beautiful and vibrant tourist hotspot. With a simplistic style he has adorned it with many paintings from famous TV personalities, plants, animals and other items such as birds, buffaloes and aboriginal...
Possibility Letter
Have you ever thought about…a complete change of lifestyle? Have you ever thought about…living outside your character? Yet those fantasies and thoughts keep haunting you…can I really do this, should I do this, how could it be possible? The letter below is from a sister who did it. We would love to hear from others who have made great changes or took broad chances. Inspire us!...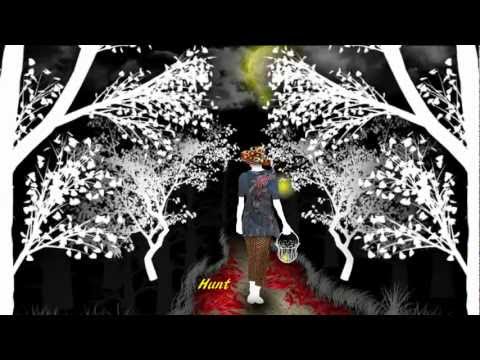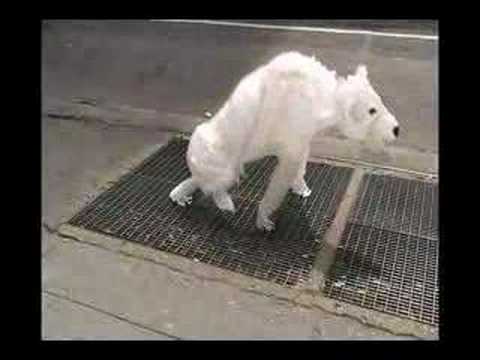 A New Layer of Bark
January TIME Don't peel away last year's wise layer of bark. A new year shouldn't mean stripping away the past. This upcoming year is yet another layer…a thicker trunk represents age, and with this…wisdom. Bring it on 2012! "If something is boring after 2 minutes, try it for 4. If still boring, then 8. Then 16. Then 32. Eventually one discovers that it is not...
5 tags
10 tags
Think Outside the Box
Welcome January Skip, leap and roll into the new year…get inspired! Journey into the world of Nick Cave. Watch the following Nick Cave video…
5 tags
8 tags
The Art of Giving
To take the time to really think about what someone would love or need really means taking the time to think of others. Additional time spent on the presentation of the package really shows extra effort just for them! A gift giving story shared from a friend: "I spend the whole year going to thrift stores, estate sales and garage sales buying used books for our family's (24 people)...
Feeling Overwhelmed?
Don't fret pet, you're not alone. Remember, you're creating memories, instilling tradition, and ultimately thinking of others. So while you slap those bows on the remaining endless packages, remember it's women who make what seems, at times, this daunting and tedious season the most rewarding task. After all, it's the most wonderful time of the year… Holiday...
8 tags
Frugal Decorating Ideas
New decorations not in your holiday budget? You're not alone. Buying gifts is far more important. Instead of pulling out last year's (and possibly years before that) decorations, you can now have a fresh new look to your holidays without spending money. Hope this helps! If you have any great frugal decorating ideas, do share! Pineapple Luminarios Switch it up! Go pineapples.  Jars...
9 tags
Holiday Bric-a-brac
Every day we all share in our vows and values. We're productive in our chosen careers, enlightened about our bodies, sensitive yet bold in our interactions, devoted to our families. We keep our babies full and warm and our nests orderly and clever. We cry and question over heartache, romance, marriage, friendships and deaths. After all is said and done, at the end of each full day…we all scream...
Harvest Follies
Our once thriving green gardens are not to be forgotten. Transition into fall and winter reveals nature's dormant gallery. Her sculptural botanicals offer us a harvest of plenty. Forage through alleyways, woods, yards and even city planters (don't get caught) gathering dried wonderments to create harvest crowns and home adornments. This is the time of year to be humble, frugal and...